Santa Clause or The Devil?
Two kids were walking home from Sunday School, each deep in his own thoughts.
Finally, one said, "What do you think about all this devil 😈 buisness we studied today?"
The other boy replied thoughtfully, "Well, you know how Santa Claus turned out. This is probably just your dad, too…"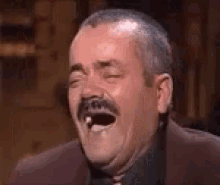 Joke taken from the book,  "It Happened In The Church" by Patti S. Webster.