Prayer Of Patience
Timmy had been misbehaving and was sent to his room.
After a while he emerged and informed his mother that he had thought over and then said a prayer.
"Fine," said the pleased mother. "If you ask God to help you not misbehave, He will help you."
"Oh, I didn't ask Him to help me not misbehave," said Timmy. "I asked Him to help you put up with me."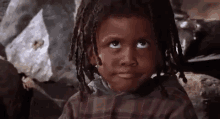 Taken from the book: "It Happened In The Church" by Patti S. Webster.
😊