We Are Waiting For You
Are you tired of all the hypocrites in the churches? Do you want to see the judgment of God fall on them?
If you are sick and tired of all the nonsense that church folks do, then you are not the only one who feels this way. You are part of a group of people who are desperate to see the manifestation of the sons of God.
In spite of all the prayers, it appears as if things continue to be the same. But, don't lose heart God has already provided the solution. Do you want to know the answer?
You can receive the answer for every situation in God's rest.
Where is God's resting place?
Thus, the heavens and the earth, and all the host of them were finished. And on the seventh day, God ended His work which He had done, and He rested on the seventh day from all His work which He had done. Then God blessed the seventh day and sanctified it because in it He rested from all His work which God had created and made. (Genesis 2:1-3)
For in six days, the Lord made the heavens and the earth, and on the seventh day He rested and was refreshed. (Exodus 31:17)
The Lord finished the entire work of creation which includes everything necessary to sustain humans in six days.
But, instead of just stopping on the sixth, He created another day—the seventh—just to rest and refresh. Thus, He blessed and sanctified this day.
God is still at His rest, and we need to enter it to receive blessings and sanctification.
We can only enter God's rest when we develop a relationship with Him through obedience and trust.
The resting place of God is our spiritual heart. Therefore, we need to build our bodies into a holy temple for God.
In this place of rest, God will teach you His Word and reveal revelation to you.
One example of this can be seen when God Called Moses up into the mountain on the seventh day to receive His laws and commandments to teach the children of Israel (Exodus 24:12-18).
You need to be as humble as Moses to enter into God's rest. Thus, it will be impossible for you to pretend or be hypocritical.
The Lord knows our hearts because He is familiar with us even more than we know ourselves and God disregard false worship.
When we pray, don't pray that God changes the Church and don't' ask the Lord to cleanse the hypocrites.
Instead, ask the Lord to search your heart for anything that is contrary to Him; ask Him to cleanse your heart and renew His Holy Spirit in you. Personalized your prayer because you are the Church.
Pray the following prayer and enter into God's rest.
Create in me a clean heart, O God,
And renew a steadfast spirit within me.
Do not cast me away from Your presence,
And do not take Your Holy Spirit from me.
Restore to me the joy of Your salvation,
And uphold me by Your generous Spirit.
Then I will teach transgressors Your ways,
And sinners shall be converted to You. (Psalms 51:10-13)
Additional references: Exodus 24&25; Exodus 29:45; Hebrews 4:13; Acts 7:44-50; Romans 8:18-24
I pray that everyone especially fathers will enter into God's rest. The world is waiting for you to rise up.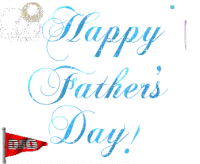 Happy Father's Day!