Fifteen Blessings For Mothers
Being a mother doesn't mean that you have to be perfect.
Mothering involves trial and error, and many times we make mistakes. God has provided positive role models and lessons in the Bible that can teach you how to be an excellent mother.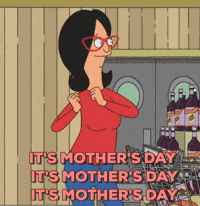 The following are fifteen blessings that you can declare over your life to be an excellent mom.
1.  Originality
You bring forth life, even the tree of life. You are a mother of all living things. YOU ARE ORIGINAL!
And Adam called his wife's name Eve because she was the mother of all living. (Genesis 3:20).
2. Consistency
Because of your dependability, your children will never depart from you. When your children honor you, their days will be long on the earth (Exodus 2:8; 20:12).
 "Honor your father and your mother, that your days may be long upon the land which the Lord your God is giving you. (Exodus 20:12)
3. Holiness
God has set you apart and call you into holiness and to be a good example to your children.
You shall be holy, for I the Lord your God am holy. (Leviticus 19:2B)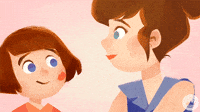 4. Protection
God will take you through the wilderness of trials and cover you with His wings of protection. The pillar of cloud will guide you by day and the fire by night.
Now on the day that the tabernacle was raised up, the cloud covered the tabernacle, the tent of the Testimony; from evening until morning it was above the tabernacle like the appearance of fire. So it was always: the cloud covered it by day, and the appearance of fire by night.  (Numbers 9:15-16)
5. Obedient
Your diligence in obeying the voice of God will produce multiple favors and blessings in your life (Deuteronomy 28:1-14).
Then it shall come to pass, because you listen to these judgments, and keep and do them, that the Lord your God will keep with you the covenant and the mercy which He swore to your fathers. And He will love you and bless you and multiply you; He will also bless the fruit of your womb and the fruit of your land, your grain and your new wine and your oil, the increase of your cattle and the offspring of your flock, in the land of which He swore to your fathers to give you. (Deuteronomy 7:12-13)
6. Saved
The Lord Jesus Christ is your Saviour. He cleansed your sins, and He will continue to save and deliver you from any trials and problems that life may throw at you.
God will guide you through the wilderness of trials and into the Promised Land. Continue to trust in His saving grace.
"Moses My servant is dead. Now, therefore, arise, go over this Jordan, you and all these people, to the land which I am giving to them—the children of Israel. Every place that the sole of your foot will tread upon I have given you, as I said to Moses. (Joshua 1:2-3)
7. Conqueror
You are more than a conqueror through Christ who loves you (Romans 8:37). Rise up with praise (Judah) to conquer the land and the Lord will deliver you.
Now after the death of Joshua it came to pass that the children of Israel asked the Lord, saying, "Who shall be first to go up for us against the Canaanites to fight against them?"

And the Lord said, "Judah shall go up. Indeed I have delivered the land into his hand." (Judges 1:1-2)
8. Loyalty
You are faithful to your family and friends, but above all, you are faithful to God.
But Ruth said: "Entreat me not to leave you, or to turn back from following after you; for wherever you go, I will go; and wherever you lodge, I will lodge; your people shall be my people, and your God, my God.
Where you die, I will die, and there will I be buried. The Lord do so to me, and more also, if anything but death parts you and me." (Ruth 1:16-17)
9. Prayerful
You are a praying woman of God. You dedicate your life to praying for the wellbeing of your children and others. God has heard your prayers and your answers will manifest in due season.
And she said, "O my lord! As your soul lives, my lord, I am the woman who stood by you here, praying to the Lord. For this child, I prayed, and the Lord has granted me my petition which I asked of Him. (1 Samuel 1:26-27)
10. Rescuer
Your loving heart makes you reach out to people who are in need to rescue them.
Jonathan, Saul's son, had a son who was lame in his feet. He was five years old when the news about Saul and Jonathan came from Jezreel, and his nurse took him up and fled. And it happened, as she made haste to flee, that he fell and became lame. His name was Mephibosheth. (2 Samuel 4: 4)
11. Intuition
You have a direct perception of the truth and you know your children.
So the king answered and said, "Give the first woman the living child, and by no means kill him; she is his mother." (1 Kings 3:27)
12. Faith
In times of distress, your faith will remove mountains and makes the impossible possible. (2 Kings 4:1-37)
And she answered, "It is well." Now when she came to the man of God at the hill, she caught him by the feet, but Gehazi came near to push her away. But the man of God said, "Let her alone; for her soul is in deep distress, and the Lord has hidden it from me and has not told me." (2 Kings 4:27)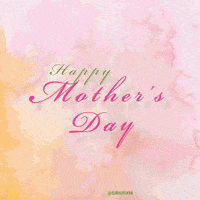 13.  Godliness
Walk in integrity and uprightness and your children will honor the Lord.
Joash was seven years old when he became king, and he reigned forty years in Jerusalem. His mother's name was Zibiah of Beersheba. Joash did what was right in the sight of the Lord all the days of Jehoiada the priest. (2 Chronicles 24:1-2)
14. Covered
Your children are covered by the Lord even while they were in your womb.
For You formed my inward parts; You covered me in my mother's womb. (Psalms 139:13)
15. Virtuous
As a virtuous woman, you conform to moral and ethical principles and you serve the Lord with all your heart and soul (Proverbs 31:10-31).
A virtuous woman honors her husband and does good to him not evil. She is creative and faithfully takes care of her home. She gives to the poor and needy.
A virtuous woman is honorable and wise. She is not lazy but gets up early in the morning to feed her family.
She is the law of kindness, gentleness, and compassion. Her children rise up and call her blessed and her husband praised her.
"Many daughters have done well, but you excel them all." Charm is deceitful and beauty is passing, but a woman who fears the Lord, she shall be praised. Give her of the fruit of her hands, and let her own works praise her in the gates. (Proverbs 31:29-31)
My wish for you is to have:
A VIRTUOUS MOTHERS' DAY!